SS in SL at Malolo Island Marina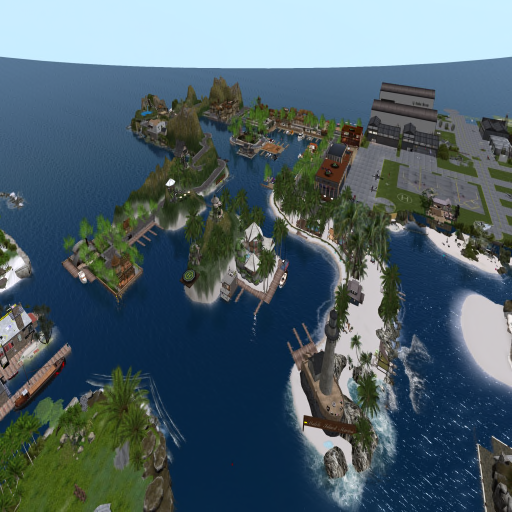 Welcome to the Summer Sailstice 2020 event at Malolo Island Marina! Scroll down for the events schedule–we're running all weekend!
Malolo Island will be hosting a boat camping event that will consist of free boat placement anywhere on all 4 sims we have. Come on down and enjoy parties and events from the 19th of June until the evening of the 21st. Leave your boat at Malolo and use our free water taxi to visit the other venues!
Rules of mooring:
During this event you will be able to rezz and moor on Malolo Island Marina anywhere that is free. Only one stipulation!! Do not block any of the channels or access ways. Also do not block current rental boat slips.
Events:
During this weekend we will have live singers and DJ's playing throughout the weekend. Be sure to request a group invite from any of our staff: Maximos Slade, ErikaTwinkle, pretinha03 or Angeleyes McMasters to stay abreast of the events that will be going on. Teleport to Events Dock // Merfolk TP to adjacent water
Saturday Schedule (all times SLT):
Ugly Bill (Live Singer) 10:00 AM to 11: AM
Crew (Live Singer) 11:00 AM to Noon
DJ Alice Falmer Noon to 2:00 PM
DJ Darknight 2:00 PM to 4:00 PM
Sunday Schedule (all times SLT):
Crew (Live Singer) 11:00 AM to Noon
DJ Darknight Noon to 2:00 PM
Grid sail with LCC sailing group departs Malolo 1pm Scroll down for the route map
We have 4 sims dedicated to an Italian-based theme with roads and restaurants and scenic views all for your enjoyment. We also have a race track up in the sky for those who wish some excitement and to try and beat the best lap times.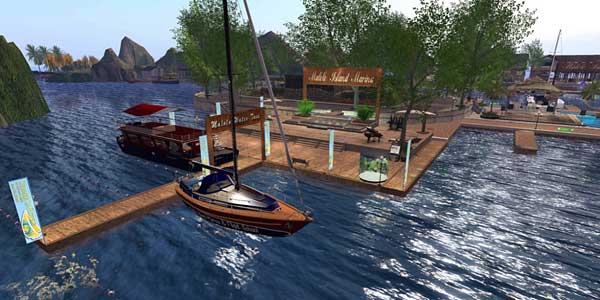 We have 8 docks open for anyone to use for the weekend on the transient docks while supplies last so get here fast to secure your spot. See the graphics and downloads below with lots more information, including a map of the marina so you can see where things are and feel free to explore.
The Marina will be open all weekend long for everyone. Again, please be courteous and find a spot that doesn't obstruct passage of boats through out the marina.
We look forward to seeing you!
Malolo Island 235/142/24