By Jo Silverwing, GWSC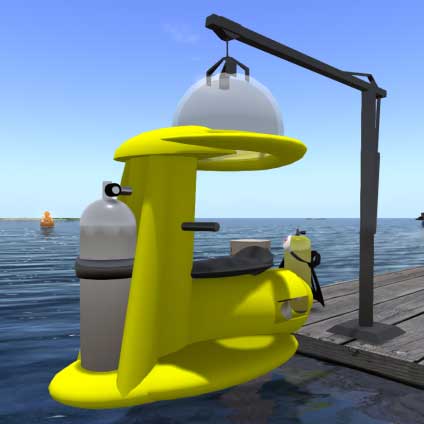 (Ignore the "June 13" date above, that's the date of the POST; the race is June 19 like all Sailstice events!)

Sailors, and everybody else have an opportunity to participate In the first ever submarine races being held at Gulls Wing Sailing Club. This premiere event is being held in conjunction with Sailstice 2021! It will be fun event for everyone. Underwater Party follows at 12:00 Noon! See info below!
Get your Day Pass!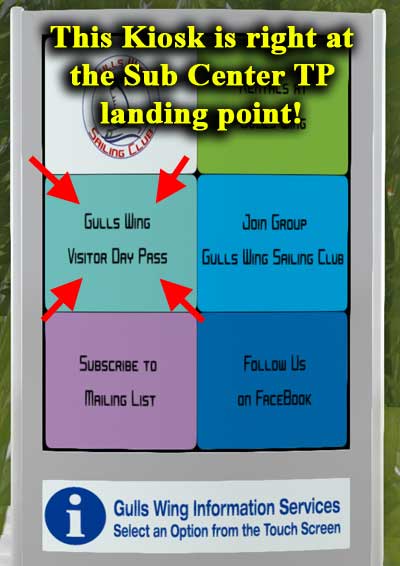 Come to the GWSC Submarine Center. Get a Day Pass from the kiosk if you are not a member of GWSC (see graphic at right), then rezz your free submarine and consider your options:
A right turn will take you to the practice tunnel.
To the left is the race course.
If you want to explore the Gulls Wing UnderSea World (attach the PPS available at the Sub Center) head right and behind you.
The Mechanics of the race are pretty straight forward. The course is made up of 6 circular gates. Pass thru them in the correct order and your time will be recorded. You may run the course as many times as you like between 10:00 – 14:00 SLT. The top 3 avatars will receive the cash prizes of L750, L500 and L250 for first second and third places.
Watch for mers! We're invading their underwater space, so there may be some playing nearby!
PARTY AFTERWARD at the GWSC Undersea Lounge! We'll have music from RJaNator from Noon till 2:00PM SLT. MER FRIENDLY so get your tail on!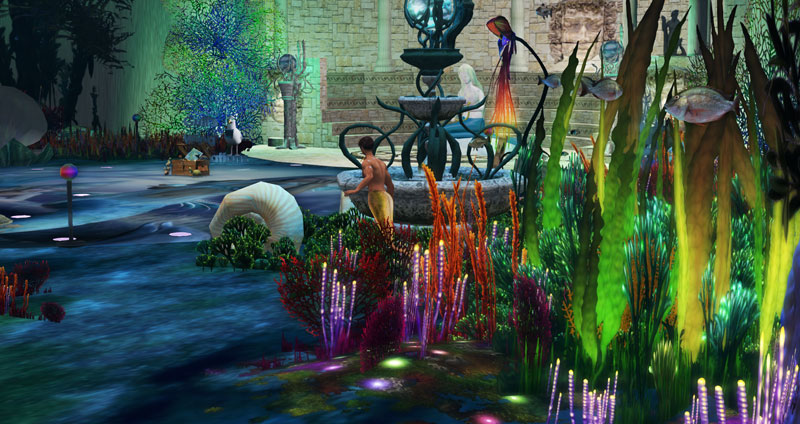 While here give yourself time to explore Gulls Wing in your sub if you like!
Guest Day Passes are also available any time at the Gulls Wing Start Line platform
IM me any questions inworld! See you Saturday!
Jo Silverwing