Photo Contest & Exhibition

THE GENTLE BREATH OF SCRIPTS EXHIBITION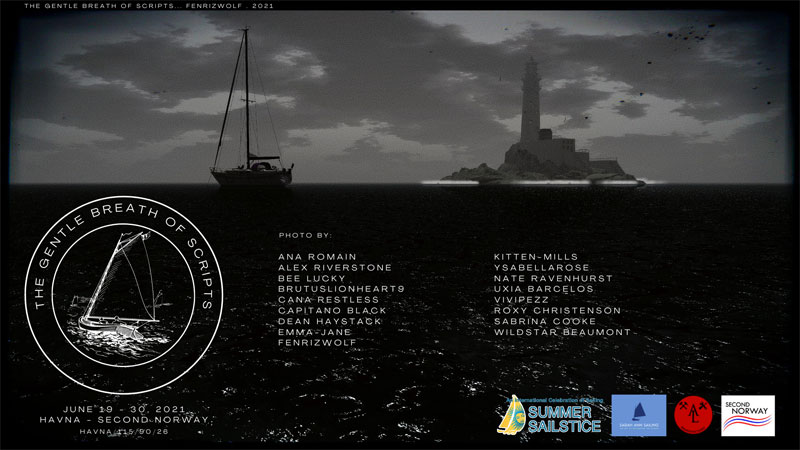 The Gentle Breath of Scripts–Sea Memories of Lives and Legends is a photography exhibition of virtual sailing ships, sailors and places. Please note that contest entries have closed.
PHOTOGRAPHY EXHIBITION: June 19 – 30, 2021
CONCERT 19 June (Sailstice Day) at 1:00PM SLT starring Eddie Santillo
CLOSING CONCERT June 30 @ 1PM with Putri Solo
The sea, whether real or virtual, is a source of inspiration.
The Gentle Breath of Scripts is a photographic tribute to all Second Life sailors, sailing clubs, marinas, boatwrights and creators, and regatta organizers who have made the sea of Second Life an example of collaboration and governance toward a common good, in the name of passion for the sea, its rules, its values. SEE BELOW for how "The Gentle Breath of Scripts" project will continue long after Summer Sailstice is over.
The photo exhibition will be set up in Second Norway, at Havna harbor. The works presented in The Gentle Breath of Scripts will not all be gathered in one building, but will be distributed in a path that will introduce you to a hospitable and beautiful island.
The Gentle Breath of Scripts is a SS in SL project of Sarah Ann Sailing in Partnership with Austin Liam of Manufactory and Second Norway.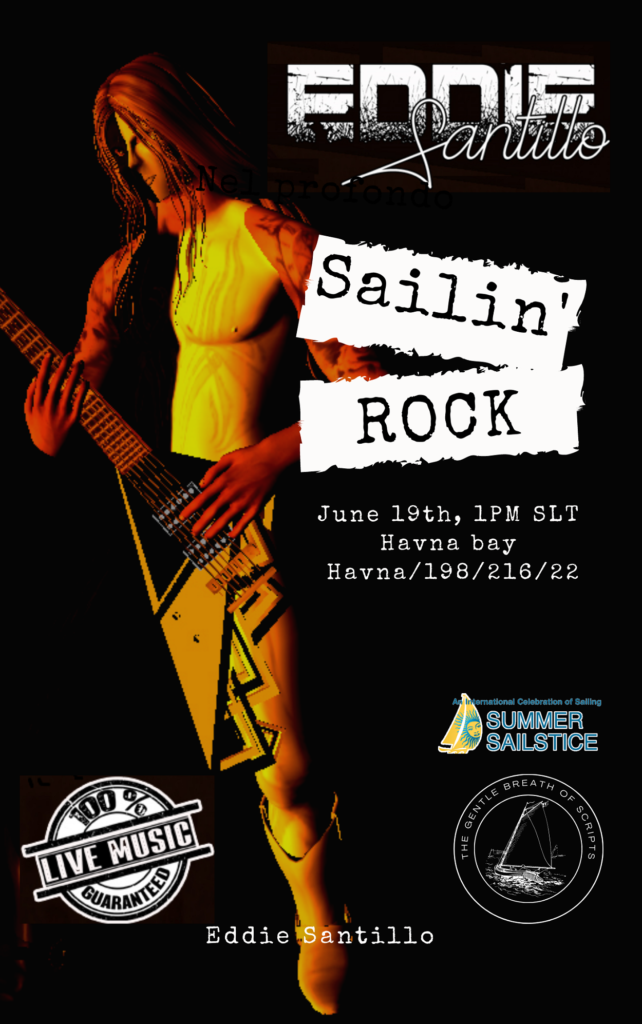 The program —
Exhibit and Concert at Havna Harbor, Second Norway in Second Life
WHAT A BEAUTIFUL PLACE THIS IS! Don't fail to invest sometime enjoying these true works of art!
PHOTOGRAPHY EXHIBIT 19 to 30 June 2021
Teleport links (there are also TP buttons in each location):
Hall 1 Hall 2 Hall 3 Hall 4
CONCERT 19 June (Sailstice Day) at 1:00PM SLT starring Eddie Santillo Teleport
LOCATION MAP is at the bottom of this page
NOTICE: When you visit, click each picture for a notecard. Many of the photos are viewable in full resolution on Flickr; if so the link is included.
Photography Exhibition Themes:
Sails and sailboats
Photos of sailboats, every size, every type, in every situation including windsurfs and kitesurfs.
Ports and sea towns
Photos of ports, bays, towns, villages overlooking the sea
Regattas and races
Photos of competitions of all types of sailing boats including windsurfing and kitesurfing
People of the sea
Portraits and photos where the person is the subject.
HAVNA HARBOR MAP: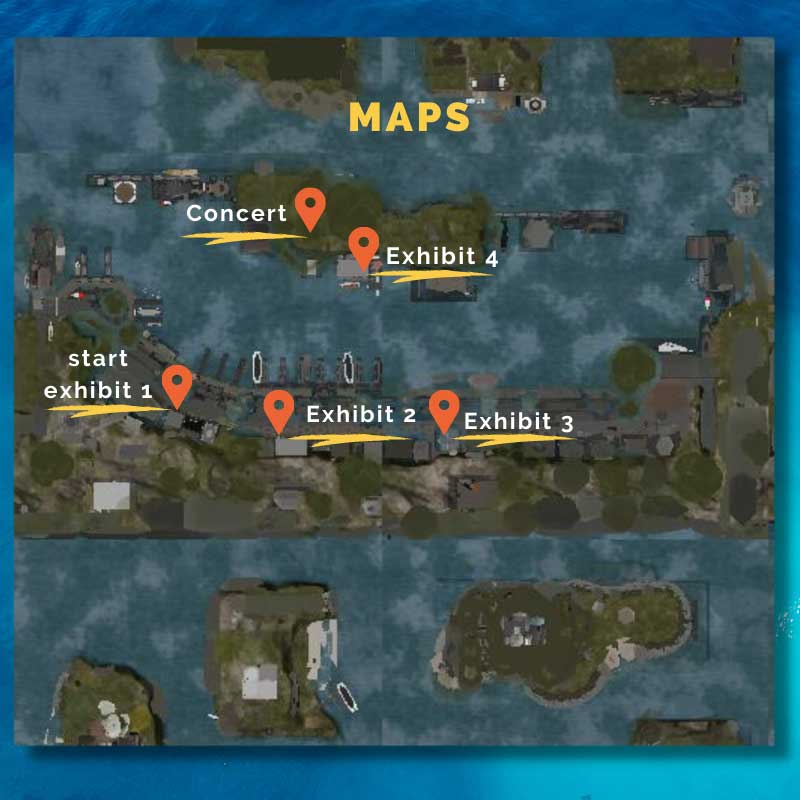 CONTINUING THE GENTLE BREATH OF SCRIPTS PROJECT
The Gentle Breath of Scripts will return in September with new events and initiatives dedicated to the Sea and the sailors of Second Life.
Photographic exhibitions, meetings about the history and the future of virtual navigation, cruises, concerts, interviews, reviews and readings about the sea–what it is… and isn't.
The Gentle Breath of Scripts is open to any contribution and collaboration.
For information, collaboration or to submit your idea or proposal, Email sarahannsailing@sailvirtual.com or contact Stex Auer inworld.